The following resources have been assembled to provide you with more chiropractic wellness care information available on the internet.
Additionally Dr. Carter has put together some resources of his own such as the:
---
GOOD FOODS LIST
It seems every day we hear new reports of the harmful effects of certain foods. Many people ask "What's left to eat?" Here is a basic guide to a healthy diet.

PROTEINS
MEATS: Coleman Beef, Laura's Lean beef, lamb, veal, lean pork, beefalo
Chemical free chicken, turkey, Cornish hen
No lunch meat or cured meats with nitrites or MSG
SEAFOOD: Any fish or shellfish, fresh or frozen
Homemade breaded fish, using whole wheat bread crumbs or flour
Fertile, free range or organic eggs
OTHER PROTEINS: Tofu or Tempeh, Legumes
NUTS & SEEDS: Natural nuts and seeds, almonds, cashews, walnuts, pumpkin seeds, sunflower seeds, etc., raw or dry roasted
Natural nut butters where oil rises to the top - avoid commercial brands (containing hydrogenated oils and sugar), best is almond butter. *Note: Make sure you get adequate protein each day. If you have a question on this, buy and read the book Protein Power, by Eades and Eades.
DAIRY: (PROTEIN AND FAT)
Raw cow's milk, rice or almond milk
Butter (NO MARGARINE!!)
Cheese (raw and/or organic), Cottage cheese
Yogurt without added sugar (Stoneyfield Farm Organic or Altadena)
FATS
Butter (NO MARGARINE, IT'S HYDROGENA TED!)
Fresh Flaxseed oil, lowers cholesterol
Olive oil, cold pressed
Fish oils
VEGETABLES
Raw or steamed vegetables, preferably organic and low carbohydrate veggies, 3-5 servings per day
All homemade soups or frozen soups form the health food store
AVOID starchy veggies (potatoes, yams, corn, squash, peas) more then 1-2 times per week, or less if you are on a more stringent carbohydrate restriction
SALADS: Raw vegetable salads
Salad dressing - use any cold pressed oil with apple cider vinegar or lemon juice, try homemade or Haines brand, cold pressed, mayonnaise), Italian dressings made with fresh (preferably organic) ingredients, Paul Newman's are good. (Also see CONDIMENTS)
CONDIMENTS
Natural herbs and spices
Spike, Celtic Sea Salt
Apple cider vinegar, lemon juice, or rice vinegar Mustard, low- sugar ketchup or health food store brand, low-sugar steak sauce
GRAINS (Limited quantities ONLY):
Organic, sprouted grain bread: "Ezekiel"
Whole grain breads/crackers
Whole grains - brown rice, quinoa, bulgur, millet
Whole grain cereals, pastas - i.e. shredded wheat, oatmeal, health store cereals (organic is best!)
* Note: Whole grain must be listed as the FIRST ingredient, avoid breads containing hydrogenated oils: avoid eating more than 1-2 servings per day (less if advised by your nutritionist). Sprouted grain "Ezekiel" and "Alvarado Street Bakery" bread are recommended and are available at Hannaford's on Quaker Road and local health food stores
FRUITS:
Fresh organically grown fruits
Fresh fruit or veg juices, diluted 50% with water
V-8 and tomato juice (low sodium)
Note: Only 1-2 servings per day of LESS if advised by your consultant
SWEETENERS: Not advised at all. But if you must, limit to limited amounts of the following, in consultation with your consultant
Sweet n' Safe Stevia
Raw Honey
Pure Maple Syrup
Fresh Fruit
BEVERAGES
• Organic, herb teas (have the doctor muscle test these) • Roasted chicory, replacement for coffee • Lemon water without or with powdered white stevia • Avoid tap water, drink filtered water
DESSERTS - OCCASIONALLY
• Fresh fruit with yogurt and raw honey or fresh fruit • Plain gelatin - add fruit • Brown rice pudding made with raw honey or powdered stevia and rice milk or soy milk • Sorbet made from fresh fruit, no added sugar/fructose
SNACKS/TREATS FOR KIDS (also see DESSERTS) • Popsicle's, for children (use natural fruit juices or black cherry concentrate) • Fruit juice sweetened treat (cookies, bars, rice ice cream) • Fresh fruit • Whole grain chips/crackers (NO HYDROGENA TED OILS!!)

NOTE: IF YOU ARE ON A CARBOHYDRATE RESTRICTED DIET, YOU SHOULD STUDY THE
CARBOHYDRATE GRAM COUNTER IN THE BOOK, PROTEIN POWER, OR OTHER SIMILAR REFERENCES, AND APPROPRIATELY RESTRICT THE AMOUNTS OF FRUITS, GRAINS AND OTHER HIGH CARBOHYDRATE FOODS. KEEPING A WEEKLY FOOD INTAKE DIARY AND REVIEWING THIS WITH YOUR CLINICAL NUTRITIONIST REGULARLY IS THE KEY TO LEARNING HOW TO MANAGE YOUR CARBOHYDRATE CONSUMPTION.
PERSONS ON ALLERGY RESTRICTED DIETS SHOULD ALSO MAKE THE APPROPRIATE MODIFICATIONS TO THE ABOVE RECOMMENDED FOODS.
DIETARY CONSULTATIONS ARE AVAILABLE WITH ONE OF OUR HIGHLY TRAINED STAFF MEMBERS FOR FURTHER EDUCATION AND RECOMMENDATIONS.
Food Choices
This handout is designed to help you understand the labels on your foods as well as make healthier choices that will benefit you far into the future.
Food labels are designed to list their ingredients in the order of the highest amount used within that food. If "Sugar" is the first ingredient listed, then sugar is makes up the highest single percentage of any ingredient.
Be aware of products that use multiple ingredients that do the same function, such as foods that will list "high fructose corn syrup, corn syrup, sorbitol, and sucrose" all within the same label. These are all sugars and we must take all of them into account.
Our General Rule of Thumb
✓ Eat as natural as possible. Organic is Best
If you can't find the ingredients listed on your food sold individually within a grocery store, or if you can't even pronounce some of the ingredients, they are most likely chemical additives from sources unknown. Our bodies can deal with a certain amount, but too many of these over a long period of time can cause serious problems.
Food should be somewhat similar to its original form in order for our bodies to get the most benefit from them. The further it gets processed, the further it gets stripped of what made it nutritious. Since we don't find Twinkies growing on trees, we probably shouldn't eat them.
Organic foods are grown without chemical pesticides, herbicides, or fertilizers. Those chemicals leech into our food and little by little add up to a big effect on our health.
Sweeteners:
• Avoid:
Anything that lists a sweetener as one of the first few ingredients. Many foods have sweeteners added to them to increase your psychological desire for them, making you eat more than you should. Find a version of the same food, only without the sweeteners.
Fructose (especially High Fructose Corn Syrup) Sucrose, Maltose, Dextrose – anything with -ose at the end of the word.
Sugar and sugar substitutes such as Nurtisweet, Amino-Sweet, Splenda, Aspartame, Sorbitol, and many more.
These simple sugars are implicated in nearly all of the health problems that have been on the rise for the last few decades and we as Americans have continued to eat more and more of them on average.
• Eat These Instead: (Moderation is crucial!!!)
Cane Sugar or Sugar in the Raw – available at most health food stores
Pure Maple Syrup – anything natural like maple syrup is better than something made in a chemical laboratory.
Stevia or Truvia – all current indications point to this being a healthy non- caloric alternative, although long-term study is still needed.
Fruit – Organic is best.
Avoid: o Anything that says "refined", "enriched", or "white flour". Nutrients have been stripped from these grains through processing and are later added back, or "enriched", by synthetic chemical isolates that our bodies don't digest, providing us no nutritional value at all.
Eat These Instead: o Anything that lists "100% Whole Grain" as the only wheat product.
Avoid: o Any "hydrogenated" oils. These are the "Trans-Fats" and are more chemically similar to plastic than they are to food. These oils, which include margarine and other butter-alternatives, were originally heralded as healthy alternatives to other fatty oils, but have now been shown to have a far worse effect on heart health.
Eat These Instead: o Real butter. The only ingredients should be cream and salt. Preferably organic non-pasteurized cream and sea salt. o Coconut Oil, Olive Oil (cold pressed), Flaxseed Oil, Peanut Oils. o Leftover Bacon Grease from nitrate and nitrite free bacon. o Note: Cholesterol is not negatively affected by healthy oils.
Breads and Pastas:
"Whole Wheat" is not good!!! Sprouted grains, such as Ezekiel Breads (found in the freezer section in most stores), are best and are even well- digested by people with gluten issues.
o Quinoa Pasta is easy to find, and organic rice flour pasta is a great alternative, as well as tapioca flour.
Oils & Fats:
o Read the labels! Just because the packaging says "No Trans-Fats", there can still be .49 grams of trans-fats per serving. These add up!
o Be on the lookout for "interesterified" fats. These are just another unnatural fat.
Whole Food Recipes
1. Breakfast Hash - Click Here
2. Vinaigrette Salad Dressings - Click Here
3. Homemade Coleslaw - Click Here
4. Lentil and Tomato Salad - Click Here
5. Coconut-Lime Chicken Soup - Click Here
6. Mexican Chicken Soup - Click Here
7. French Onion Soup - Click Here
8. Curry Pumpkin Soup - Click Here
9. Green Bean Casserole - Click Here
10. Homemade Chili - Click Here
11. 30-Minute Turkey Chili - Click Here
12. Crock Pot Pizza - Click Here
13. Paleo Crock Pot Chicken Curry w/ Peppers & Cabbage - Click Here
14. Mexican Casserole - Click Here
15. Pasta-Free Chicken Alfredo with Vegetables - Click Here
16. Penne Al Vodka with Chicken - Click Here
17. Fajita Lettuce Wraps - Click Here
18. Yogurt with Quinoa - Click Here
19. Homemade Vanilla Ice Cream - Click Here
20. Homemade Peanut Butter Goodness - Click Here
21. Stimulating Dessert - Click Here
22. Poached Pears with Blackberries - Click Here
Daily Affirmation
I wake up everyday and happily embrace the new day staying positive about the new challenges that await me. I choose to be healthy and feel good. I understand that I am in charge of my life and its direction, and I stay focused on my goals. I am patient, loving, caring, and understanding. In all situations, I remain balanced. I am balanced and as a result, my relationships are balanced. I am filled with good luck. Good luck flows into me like the river into the ocean. Amazing things happen in my life each day as a result of this good luck, and I appreciate every moment of it.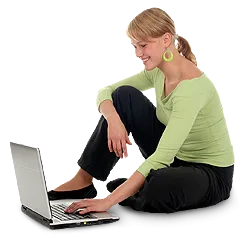 Chiropractic Organizations
www.tnchiro.com
www.AmerChiro.org
www.Chiro.org
www.Chiropractic.org
www.ChiropracticIsSafe.org
Wellness Coaching
www.DiscoverWellnessCoaching.com
Wellness for Kids
www.ICPA4kids.org
www.KidsHealth.org
www.NutritionExplorations.org/kids/
Exercise and Nutrition
www.BodyForLife.com
www.CompassionateCooks.com
www.CorePerformance.com
www.FitnessPlus.com
www.FoodRevolution.org
www.IFIC.org
www.NANP.org
www.SparkPeople.com
www.WestonAPrice.org
www.WHFoods.org
Fitness Centers
www.24HourFitness.com
www.Curves.com
www.FrogsFit.com
www.GoldsGym.com
Thought and Meditation
www.Chopra.com
www.DrWayneDyer.com
www.TM.org
Life Coach
www.FindACoach.com
www.CoachFederation.org
Homeopath
Naturopath
Pilates
www.pilates.com
www.thepilatescenter.com
www.pilates-studio.com
www.powerpilates.com
Yoga