Left untreated, high blood pressure can significantly reduce the quality of your life. It can even increase your chances of experiencing a heart attack. Millions of people with high blood pressure experience no symptoms until it causes serious problems. For this reason, high blood pressure is often referred to as the silent killer. With the help of Nutrition Response Testing® at Carter Natural Health Center, you can take charge of your health and control your high blood pressure.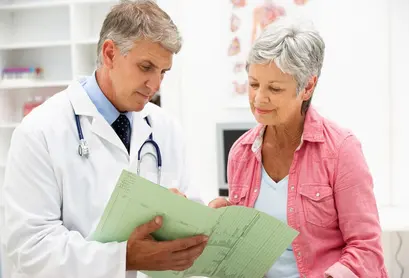 The well-being of your body and organs determines your overall health. We know that the body is capable of self-healing under the right conditions. Nutrition Response Testing® gives us insight into the function of your body, allowing you to overcome many health challenges. Everyone's body is unique, and optimal approaches to health differ from patient to patient.
Controlling High Blood Pressure
Like many other diseases, high blood pressure is controllable if it is caught and dealt with in time. Traditional medication offers one solution, and oftentimes people go through several types of medication before discovering one that works. Although traditional medication is designed to relieve the symptoms or restore a problem through chemical means, we attempt to address the root cause.
Nutrition Response Testing® at Carter Natural Health Center will reveal any nutritional deficiencies you are experiencing. We will create a customized nutrition plan based on your individual dietary needs. For organs to function properly, they must receive the right amount of nutrients. Therefore, we focus on healthy eating, nutritional supplements, and lifestyle changes. This enhances the body's natural ability to heal itself.
What Conditions Can Nutrition Response Testing® Help With?
The holistic wellness plan we customize for your body will determine our approach. Our testing helps identify food allergies, nutrition deficiencies, and other health issues that can affect organ performance. Once we evaluate your health, we can assist you better. While medication can address these disorders, it cannot provide a truly systematic approach. Our testing process also addresses our health issues such as:
Insomnia
Infertility
Frequent sinus infection
Fibromyalgia
Excessive weight gain
Constant yeast infections
Joint pain
Arthritis
Contact Our Hendersonville Chiropractor for Natural Treatments
At Carter Natural Health Center, we have been providing Hendersonville residents with reliable holistic healthcare services for many years. For more information on how we can help reduce your high blood pressure or to schedule an appointment with our chiropractor, call us today at (615) 826-8480.