Do you think that you may be suffering from insomnia? If so, we are here to help at Carter Natural Health Center in Hendersonville. Insomnia is a sleep disorder in which a person has trouble staying asleep or falling asleep. It can be either a short-term or long-term condition. At our health center, we have many options for treatment including Nutrition Response Testing.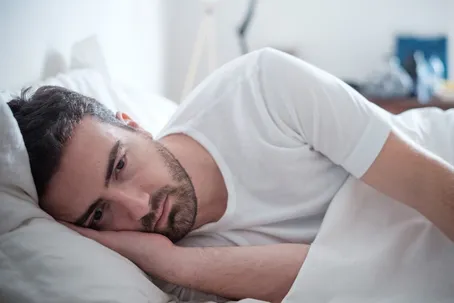 Causes & Symptoms
Before we discuss what causes insomnia, we first need to talk about the two types of insomnia. Primary insomnia is a condition where your sleep issues are not directly linked to any other health issues. Secondary insomnia on the other hand means your sleep problems are linked directly to health conditions such as depression, cancer, heartburn, etc.
Some main causes of primary insomnia are:
Stress relating to a job change or loss, death of a loved one, moving, or divorce
Surrounding noise, temperature, or light
Sleep schedule changes such as a change in work hours or jet lag
Secondary insomnia causes include:
Mental health issues such as anxiety and depression
Medication for allergies, colds, asthma, depression, and high blood pressure
Discomfort or pain at night
Use of tobacco, alcohol, and caffeine
Endocrine problems such as hyperthyroidism
Sleep apnea, restless leg syndrome, and other related sleep disorders
Symptoms of insomnia include:
Fatigue
Agitation
Issues with memory or concentration
Fatigue during the day
Diagnosing Insomnia with Nutrition Response Testing
Normally a physical exam, medical history, and sleep history are conducted to help in diagnosing insomnia. We also offer Nutrition Response Testing, which can accurately determine if nutritional deficiency is responsible for a variety of health conditions including insomnia. If the results of Nutrition Response Testing show that a nutritional deficiency is indeed responsible for your insomnia, Dr. Carter will help you create a diet plan to restore vitamins and nutrients within your body to optimal levels. This will likely include both healthy foods and supplements. Diets vary from patient to patient depending on the deficient nutrients and the condition being addressed.
Contact Our Chiropractor in Hendersonville for Insomnia Treatment
If you are suffering from insomnia in Hendersonville, contact Carter Natural Health Center today. Dr. Carter will assess your condition to determine what is causing your insomnia and create a holistic care plan to address it. This will likely include Nutrition Response Testing alongside a variety of other natural and effective wellness care modalities. For more information or to schedule an appointment, call us today at (615) 826-8480.