Nutrition is one of the most overlooked aspects of health, and yet it has the most profound influence on our day-to-day energy levels and long-term wellness. At Carter Natural Health Center, serving Hendersonville and the surrounding areas, we specialize in nutritional counseling to help our patients attain and maintain optimum wellness. Nutritional Response Testing® is one way we can assist you with your nutritional needs.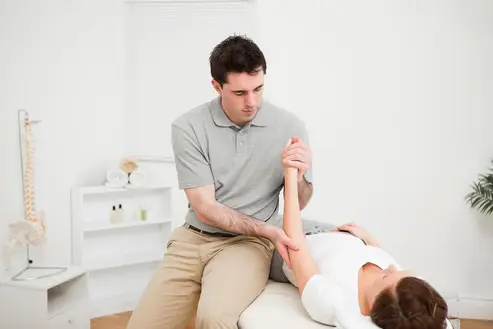 What Is Nutritional Response Testing®?
Nutritional Response Testing® is a highly specialized type of evaluation. Our specialist will evaluate different body systems by testing their reflexes. The response of these reflexes can show our nutritional specialist exactly what systems of your body are in need of nutritional help.
How Can It Help
Once you have completed the testing, a specialized nutritional plan can be developed for you. By following this plan as precisely as possible, you will be able to restore the systems of your body back to optimum health. This can have a dramatic impact on health issues you may be dealing with, such as inflammation, diabetes, heart issues, chronic pain, chronic fatigue, and other problems. If you have been searching for a "holistic doctor near me," our team can help you find the all-natural health solutions you have been looking for.
What to Do with Information from Nutritional Response Testing®
When you have the results of your Nutritional Response Testing®, you will be able to follow a more precise nutritional program that directly addresses your body's nutritional needs. Each individual has different needs, which is why-one-size fits all diet does not work. Most health conditions can be corrected with nutrition, hydration, and sleep corrections. These are foundational health factors that will cause a host of health issues when out of balance. Our team can help you bring your body back into balance for better health and prevention against serious diseases and other conditions.
Visit Our Holistic Chiropractor in Hendersonville for Nutritional Response Testing®
If you would like to learn more about our nutritional services, or if you would like to see our chiropractor for a professional assessment, contact us at Carter Natural Health Center. Our office is located in Hendersonville, and we also proudly serve the surrounding areas. We will be happy to answer any questions you may have during your first consultation. Call our team at (615) 826-8480 to schedule your appointment or to learn more about how we can help.